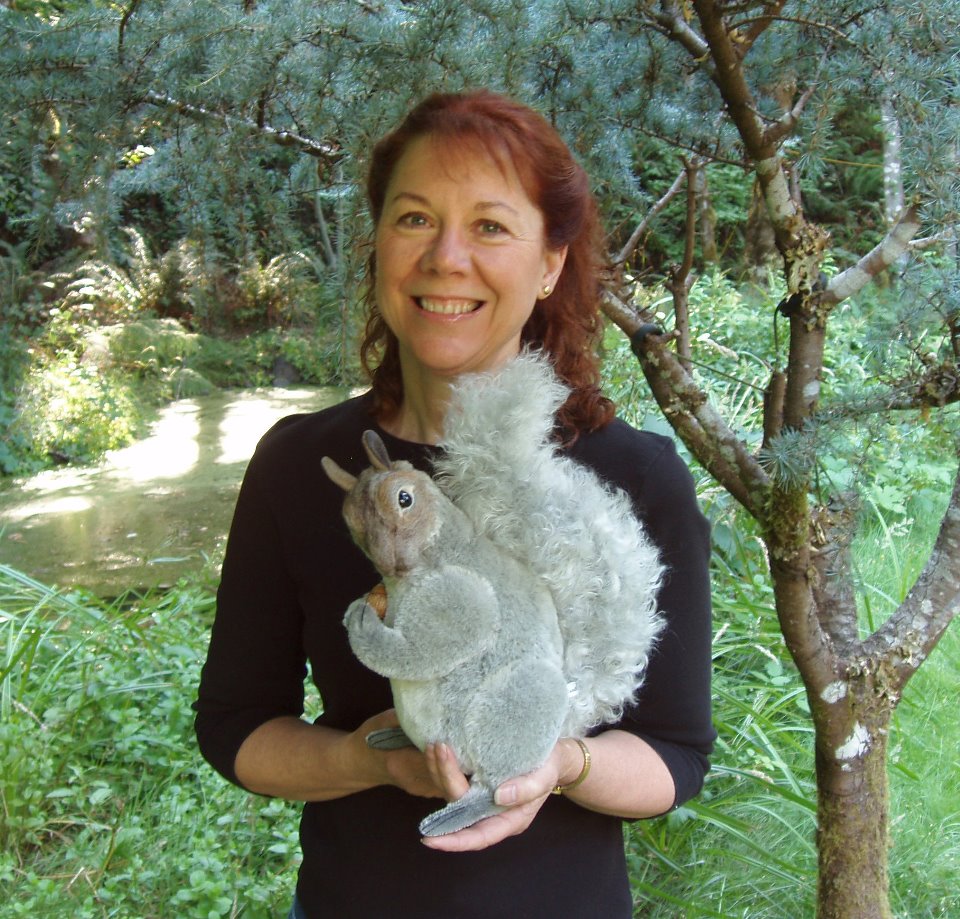 Candi Taylor began making teddy bears around 1994 and, other than an occasional special order for cats and a gorilla, she stays mostly to the making of bears. She fell in love with the many variations of the teddy bear and made her first one from a picture she had seen in a magazine. She knew nothing about the bear world and was amazed to discover entire magazines devoted to the teddy. To date Candi has made and sold over 1,200 bears of all shapes, sizes, and colors.
"I have always loved sewing and designing and as I began making bears I found that I was fascinated with the double jointed neck feature that nearly all of my bears now have. I make teddy bears because I never seem to get enough of them. True, it is a business, but as I'm making bears for orders all I can think about is the next design I want to try. It becomes a true passion to create that new pattern and see it come to life."
Candi's creations, with exception to the small ones, have handmade leather noses. The bears range in size from 3″ to 24″ and each is tagged with a "Candi Bears" tape strip which is sewn into the leg seam. Candi's latest endeavor is to create bears in a series she named "Wildlife Series". This unique group of bears will eventually include at least one from each of the different bear groups. They are very lifelike and detailed right down to their handmade claws which are sewn into the paws, leather noses, and hand painted faces.
"It's difficult to name one favorite process; however, I really enjoy the designing and the making of a pattern. Ideas seem to occasionally flood in at times and I just file them away for future use as time permits. I also really enjoy the final stages of the work like adding the eyes, nose, and the painting of their faces. These are the steps that bring the bear to life and make him speak to me."
In 1997 Candi's bear Gunter was nominated for the Golden Teddy Award.
"This was a huge surprise for me and I was very excited to have been chosen."
Photos of Candi's bears have appeared in Teddy Bear Review, Teddy Bear and Friends, Teddy Bear Club International, and Teddy Today.
"Even though teddy bears are a variation on one theme the possibilities seem endless and even though there are lots of artists creating fabulous work, I have found that for every bear made there is someone that is going to love it!"